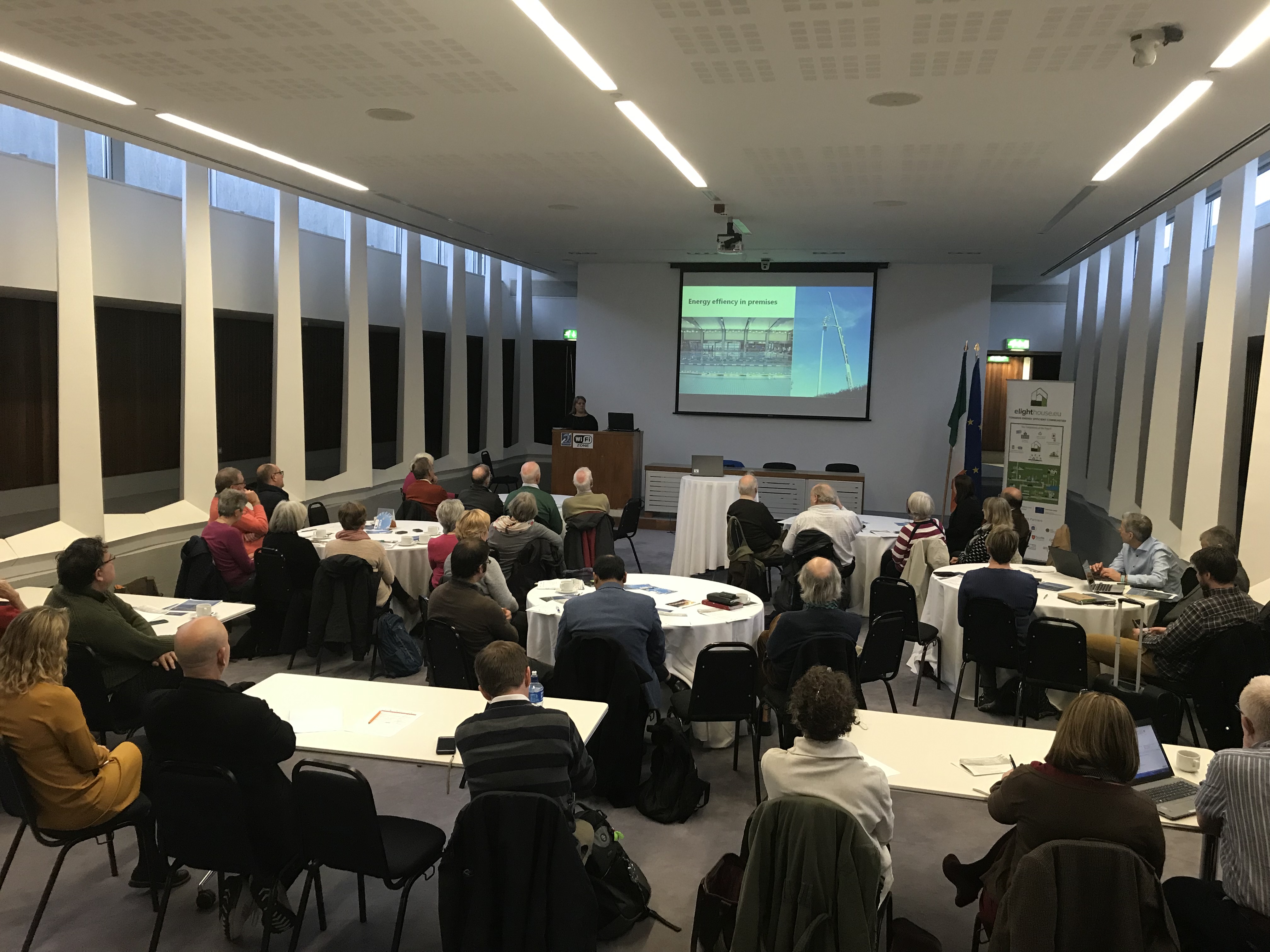 Northern European Energy Cluster Event (N-EEC), together with Cork County Council and Northern Community Enterprise Insulation arranged on December 11, 2018 an open seminar about topics of energy efficiency in public and domestic buildings.
Enthusiastic participants of the fifth N-EEC event greeted 5 European and 5 local speakers in the seminar "Energy efficiency in Communities – Learn, Plan, Do from our European Partners". The event was organized in cooperation with Cork County Council and NCE Insulation. Best experts from partners of ICNB, e-Lighthouse and Renovation Center –projects where present and shared information about each project, its findings and lessons learnt. From all three projects a total of 5 detailed case studies about different energy efficiency projects where presented.
"The event was successful with great experience sharing and good discussions. The development of energy management and smart buildings varies between all parties, but we all want to reduce energy use in buildings in smart ways ", commented energy expert Caitriona Courtney from NCE Insulation.
A total of 41 experts in energy efficiency and key stakeholders where gathered in this event in the premises of Cork County Council. Irish speakers presented approaches for sustainable retrofitting, how to use photovoltaic panels and benefits of heat pumps.
"Having so big attendance was a pleasant surprise for us. This confirms that people are increasingly aware and interested to save energy and thus preventing global warming by their own part", concluded the chair of the seminar Ciaran Galvin, of Cork County Council.