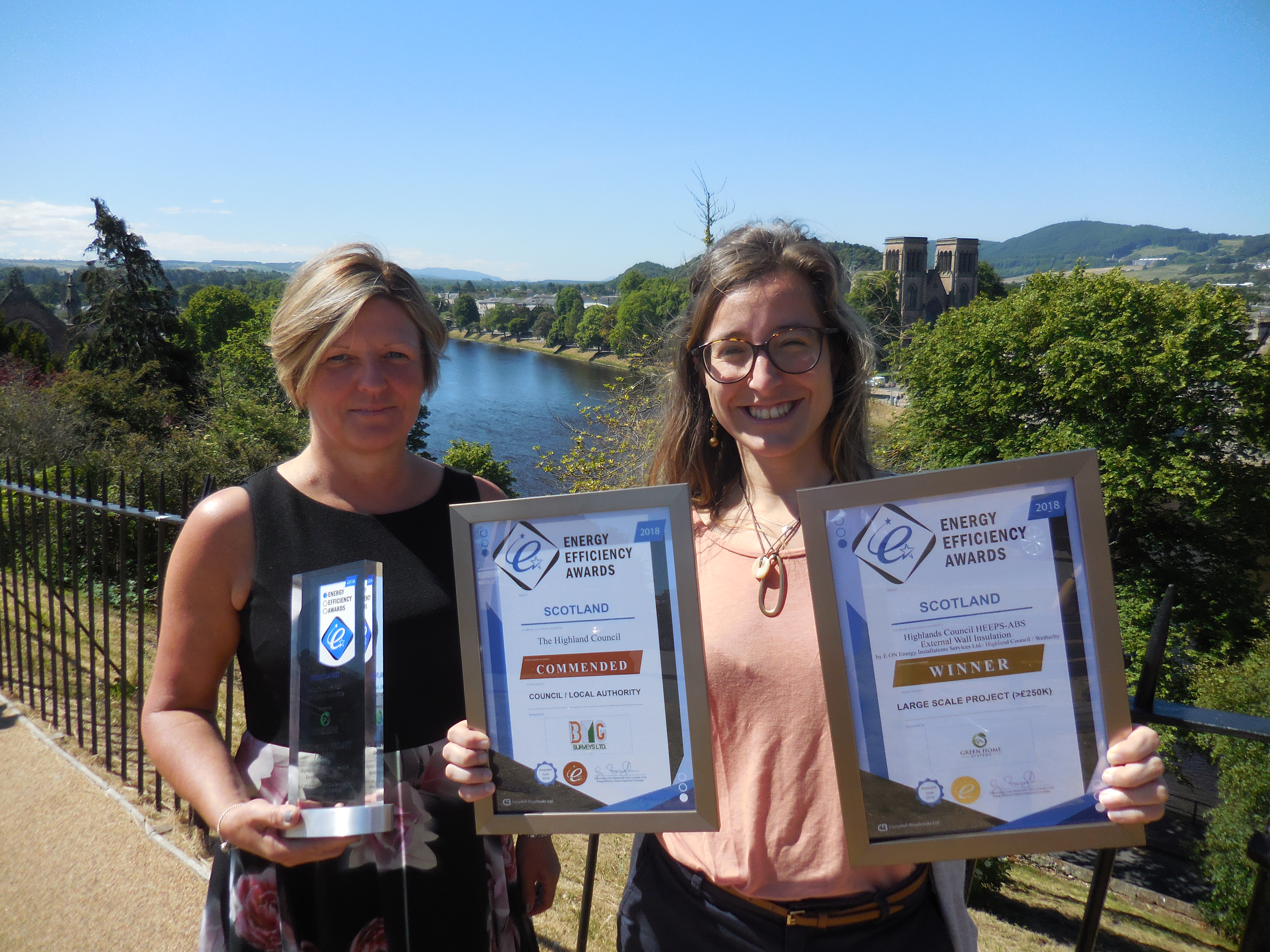 The Highland Council has been awarded two commendations and a first place at the 2018 Scottish Regional Energy Efficiency Awards for the Highland Home Energy Efficiency Programme. These awards recognise the efforts made to eliminate fuel poverty and improve the energy efficiency of homes in the UK.
The awards, presented at a ceremony in Glasgow on Friday 29 June 2018, recognise the Council's work to improve energy use in homes across the Highlands and to help to tackle the high levels of fuel poverty, particularly in rural areas.
The Council has received recognition in the following categories;
Large Scale Project of the year – Winner
Local Authority of the year – Commended
Working with vulnerable customers – Commended
This is the third year that the Highland scheme has been recognised for the effective implementation of structural improvements across the Highland area. The Council have delivered a range of insulation improvements in partnership with E-On and the current programme will continue through to 2019. Year 5 of the programme has focused on delivering external wall insulation to Swedish timber homes, alongside traditional EWI.
The Highland Home Energy Efficiency Programme is a Scottish Government programme that is led by Councils to target homes that are vulnerable to fuel poverty. It provides improvements to the fabric by provision of insulation leading to a healthier and more efficient home. The Highland programme has run for 5 years and delivered savings to householders helping to reduce fuel poverty.