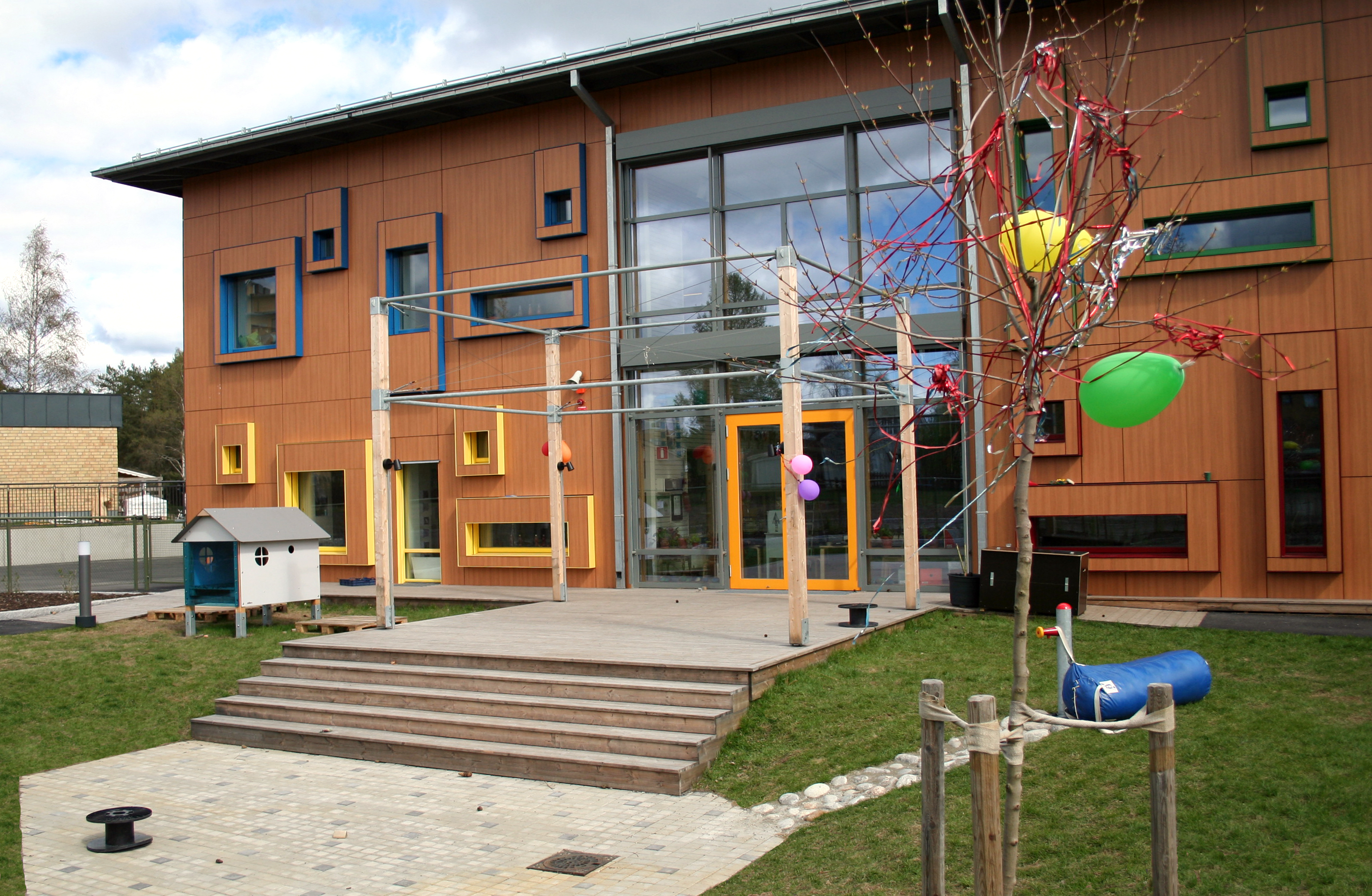 Brief project description
Hedlunda pre-school was built by the Umeå municipality in 2014. The pre-school comprises of two floors and has a kitchen and a dining area. It was built to meet Umeå's environmental goals and is ahead of contemporary Swedish environmental standards. Hedlunda pre-school is one of the few public building in northern Sweden, which is certified as a passive house. The building is estimated to use about 10-15% heating energy of a "normal" building. The building is not yet systematically evaluated and thus our task is to study its' energy performance. In this project, a detailed energy monitoring and evaluation of the building will be carried out.
Activities planned
Assessment of metering requirement in the building and installing additional metering if required
Detailed monitoring of energy performance of the building
Create a model in IDA ICE of Hedlunda pre-school and verify the model with measured
data
Interviews of selected number of other stakeholders (such as builder, municipality, teaching staff) to understand their experience and views on the building
Suggestions for any further energy reduction possibilities
Dissemination of findings (Workshop, seminar, brochure etc)
Monitoring and evaluation
Extensive measurement of various relevant parameters such as energy use in the building, indoor temperature, relative humidity and carbon dioxide concentration of indoor air will be carried out. A detailed energy simulation of the building will also be carried out using IDA ICE simulation tool.

Duration of study
November 2016 - March 2018
Upload Document:
Energy Monitoring and Analysis of a Passive house Preschool.pdf