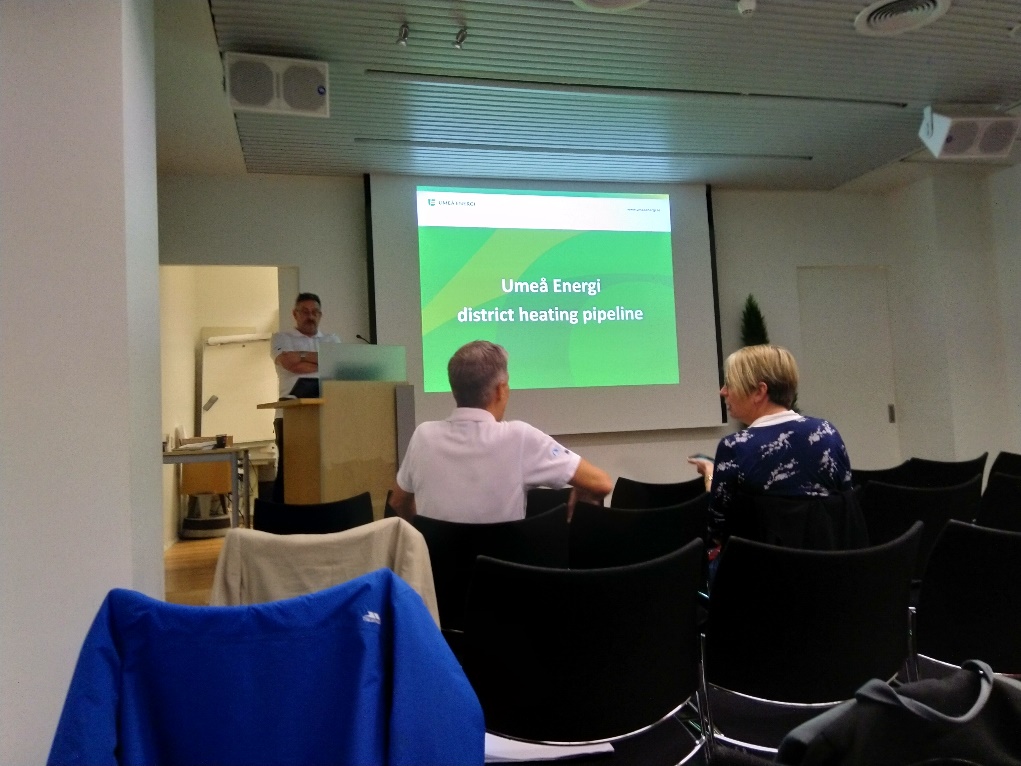 The booming capital of Iceland, Reykjavik, was the place for the second clustering project Northern-European Energy Cluster (N-EEC) event. Hosted by the Icelandic National Energy Agency Orkustofnun, an open seminar on Thursday October 4 was a success. A total of 20 key energy experts and stakeholders attended the seminar which included 10 presentations by speakers from Iceland, Finland, Sweden, Norway and Ireland.
The head organizer and chairman of the seminar Sigurdur Fridleifsson was satisfied about the outcome and discussions happened during the event:
"We were happy to welcome European energy experts and find out that their current focus is pretty much the same as is here in Iceland. It seems that most developed countries put a lot of effort to prevent global warming, or at least slow down it happening"
Experts from research, education, industry and government focused on energy efficiency in buildings, district heating and heat pumps in their presentations. N-EEC project will continue by arranging three more events during 2018-19 , one in each site: Cork (Ireland), Umeå (Sweden) and Alta (Norway).
The event was supported by N-EEC project which is a joint dissemination effort with three European development projects: Energy Lighthouse Cities in the NPA Region (e-Lighthouse), Increasing Competence in Northern Building and Construction (ICNB) and Renovation Center - A Nordic Center for Energy Efficient Renovation (RC).
In addition, a fourth European project, visiting H-CHP (funded by NPA), presented their actions.