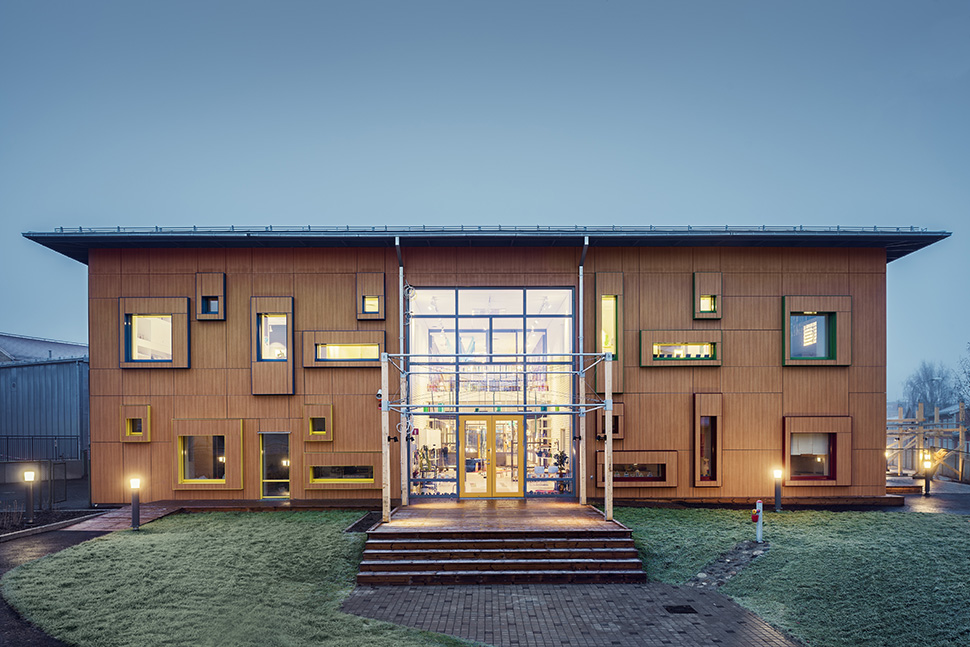 Hedlunda pre-school was built in 2014 and it became the first public passive house in the north of Sweden. The pre-school is an architectural scholar of Sweco and adapted from the Reggio Emilia philosophy, where the working method is to explore, weave together and make sense of what is happening at preschool and in society around us. It is also politically decided to be an inspiration and source of knowledge for gender perspectives in preschool.
The building plan solution makes it easy to orientate in the building where the children's development and imagination are in focus. Everything from height of windows, window seats, handrails, furniture are adapted to the children, to give them greater living space. Everyone eats in the same restaurant instead of having lunch at separate places of residence. In the restaurant, the children can observe the kitchen and have close proximity to serving staff.
All materials in the building are non-toxic and almost all are renewable, both indoors and outdoors. The main building of the school is in the part of the plot that is most illuminated by the sun and with a clear entrance. The gallery in the center of the building has generous light embezzles, and in the preschool's studios the children's creativity flows, where creativity becomes an expression and learning is made visible. The work that takes place there is important for gender and democracy issues.
Take a 360° Tour of Hedlunda Passive House